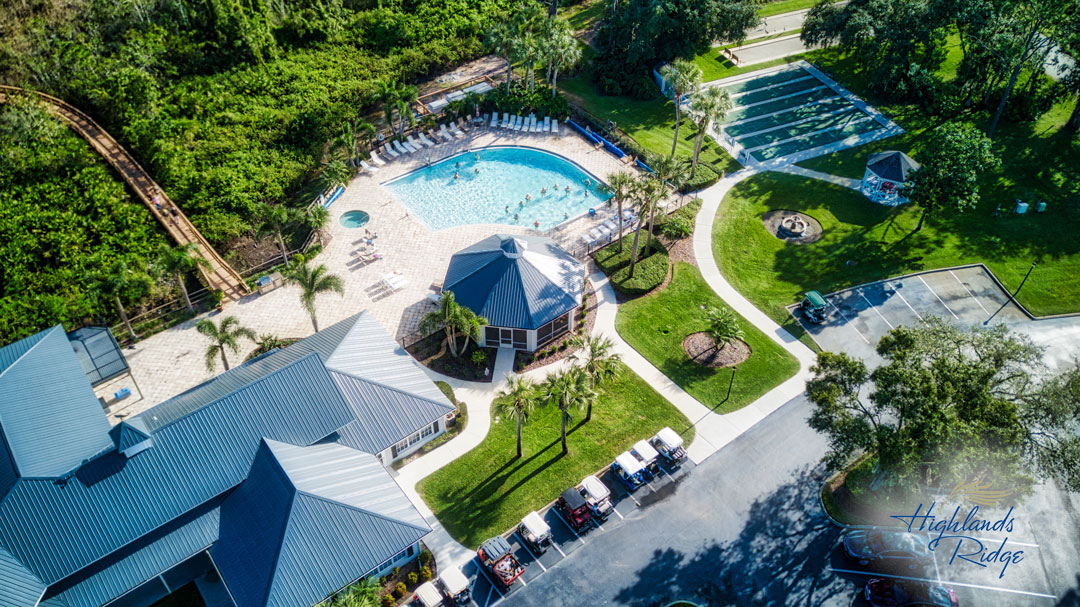 Scheduled Events
Highlands Ridge activities and events for our community.
Enjoy our activities, amenities and events including golf, pickleball, 2 swimming pools, fishing, fitness center, bocce ball, shuffle board, chorale singers, library, computer lab, bingo, Mah Jongg and much more.
Click on the calendar below to read more on our current activities and events.
Highlands Ridge community
Highlands Ridge offers many activities and
clubs
for you to enjoy.
500 Cards
African Violet Club
Bingo
Bocce Ball
Ceramics
Dominoes
and much more…
This club was formed to provide a way to get exercise, have fun and meet new people. All skill levels are welcome and encouraged to come out, even if it has been decades since they last played. We have no aspirations of playing in the US Open!
Currently, we play Thursday mornings from 9 am and Saturdays from 10 am with Tuesdays as an option. Our format is 'open play' which means you can come late, leave early or vice versa…it's a drop-in/drop-out style of play. We have spare rackets and guests of residents and renters are always welcome to join us.
Contact Carla or Don Hebert at scad2@hotmail.ca for more information.
Highlands Ridge has a variety of beautiful, well maintained amenities that can be used daily to stay active and fit.  Social & fitness activities are held at Founder's Hall.  Several rooms are multi-purpose and can be utilized for a variety of activities.   There is a media center, library and gym which has cardio and strength training equipment also located at Founder's Hall.  Highlands Ridge has two swimming pools and one spa.  A gazebo and outdoor grilling area at Founder's Hall can be used as a community or reserved for private use.  Other outdoor activities available are tennis, bocce ball, shuffleboard and pickleball.
Here are just a few of our amenitites:
Shuffleboard
Tennis
Ping Pong
Swimming
Computer Lab
Activities Room
Golf Courses
and so much more.